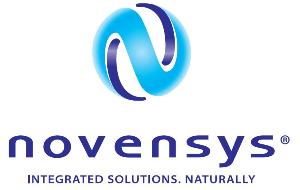 One of the best corporations in Romania and Eastern Europe, Novensys is the specialist that integrates intelligent solutions for information management, provided by the best technology developers worldwide. Novensys is an expert when it comes to turning raw information into intelligent information which is useful and applicable in your business – the kind of information that reveals the guidelines and creates premises for a company's evolution. Meaning, the kind of information that helps you most when making business decisions.
The Novensys portfolio unites intelligent solutions for business process automation, including hardware infrastructure, consumables and software platforms for Enterprise Resource Planning, Supply Chain Management, Customer Relationship Management, Business Intelligence etc.
As for business management solutions, Novensys provides Microsoft Dynamics CRM, NAV, AX, Oracle EBS, Siebel and many more.